i
Applique
Dyeing
Embroidery
Lacemaking
Printing
Tapestry
Weaving
Discover heritage & contemporary crafts
The Craft Atlas is a platform for exploring global craft techniques & makers. Browse the map & the image gallery to discover different ways of making.
Journal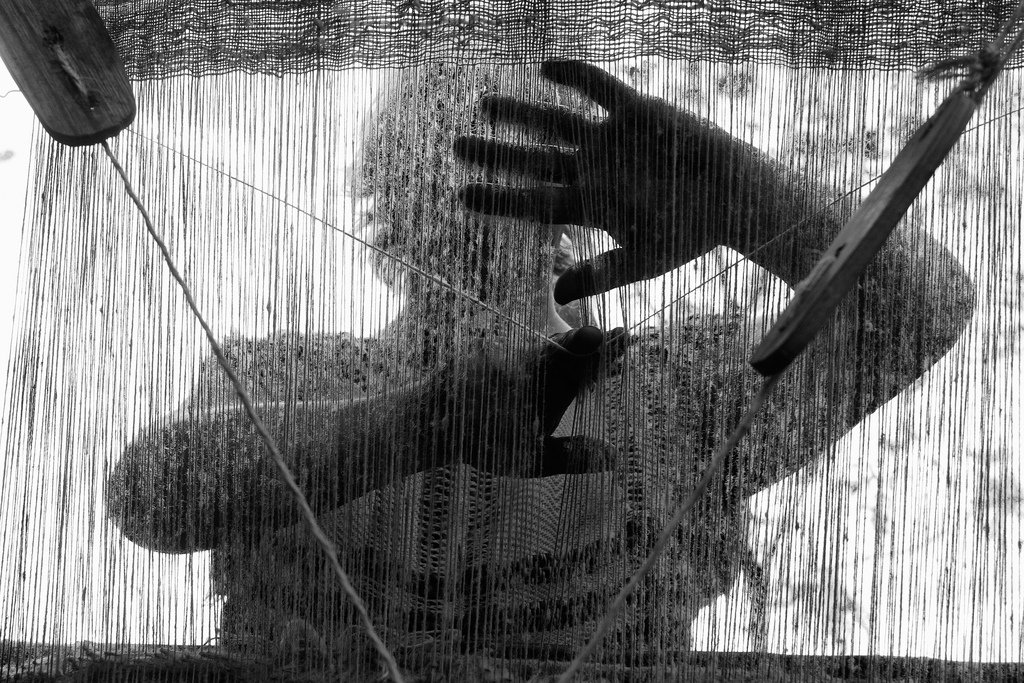 The story of The Atlas of Wearable Crafts
The idea for the Atlas of Wearable Crafts was born, while reflecting after a long upcycling workshop-day at a maker fair in Helsinki. The two founders – Cecilia Palmer and Anja-Lisa Hirscher – discussed their shared experiences and visions for a more fair and sustainable way to design, produce and consume fashion. Their shared interest in the knowledge and skills inherited in traditional craft production gave the starting point and consisting passion for further discussion and planning of The Atlas of Wearable Crafts.
Continue reading >
Featured technique
Zmijanje embroidery
Zmijanje embroidery is an embroidery technique practised in the Zmijanje villages in Bosnia and Herzegovina. The main characteristic is the use of a deep blue thread, vegetable dyed, to embroider improvised geometrical shapes. The blue thread on white background distinguishes it from other types of embroidery in the region, that mostly employ more different colours […]
Continue reading >