Click on the markers to learn more about different craft techniques
Appliqué
Dyeing
Embroidery
Fiber
Lacemaking
Needlework
Printing
Tapestry
Weaving
Discover heritage & contemporary crafts
The Craft Atlas is an open access platform for global craft knowledge, techniques & makers. Discover different ways of making by browsing the map & our collections.
A Digital Atlas of Crafts
The Craft Atlas is a map to the curious and the common.
We collect and disseminate resources, knowledge and visual communications. We connect people for trade, production and creative collaborations, craft-based supply chains and artistic intercultural exchange – for more cultural appreciation and less appropriation.
Craft reflects our connections.
It weaves a thread of community, memory and creative expression through our human experience, along trade routes, across continents, in small villages and big cities. Embroidery patterns, weaving techniques, symbols – among all uniqueness set by human hand, recurring patterns can be found in craft products throughout the world.
The global artisan economy employs millions.
The handicraft sector is the 2nd largest employer in the developing world, with a majority of women artisans. It is a driver for entrepreneurship and trade on the one hand, for artistic expression and intangible cultural heritage on the other. Handicraft has an impact – on livelihoods, on everyday life and on the shaping of culture.
Latest
Craft techniques, dyes & materials
Akwete cloth is a handwoven textile from Igboland, Nigeria, using sisal, hemp, raffia and cotton.
Continue reading
Sashiko is a form of decorative reinforcement stitching from Japan.
Continue reading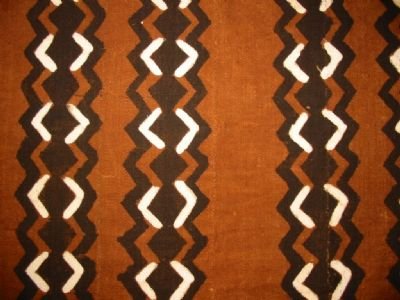 Bògòlanfini is a handmade Malian cotton fabric traditionally dyed with fermented mud, also called mud cloth.
Continue reading
Kente is a type of silk and cotton fabric made of interwoven cloth strips and is native to the Akan tribe in Ghana.
Continue reading
Tsutsugaki is a Japanese technique of resist dyeing using rice paste.
Continue reading
Shibori is a Japanese manual resist dyeing technique, which produces patterns on fabric.
Continue reading
Journal
Rajan Vankar is a young master weaver in the 4th generation from the rural Kutch region of India. The 21 year old artist is fully dedicated to his craft of traditional Kutch weaving, while sharing the story and culture with the world.
Continue reading
The 2020 edition of the Biennale of Western Balkans seeks to uplift intangible heritage and empower communities of practice, by documenting cultural knowledge in open, ethical and participatory ways. The Craft Atlas founder Cecilia Palmér is a participant researcher of the current Biennale of Western Balkans programme Art Pluriverse, working together with Progressive Union of Xanthi […]
Continue reading
Anuprerna is an artisanal textile trading company in West Bengal, working closely with nearly 300 artisans to produce handloom textiles in indigenous weaving techniques and materials of the region. This includes fine muslin Khadi and Jamdani in different varieties of wild and cultivated silks and cotton.
Continue reading