Anuprerna
Artisanal heritage textiles of Bengal
---
Anuprerna is an artisanal textile company in West Bengal, the easternmost state of India, bordering Bangladesh—the neighbouring country forming the other half of the Bengal region. Anuprerna works closely with nearly 300 artisans to produce handloom textiles in indigenous weaving techniques and materials of the region. This includes fine muslin Khadi and Jamdani in different varieties of wild and cultivated silks and cotton. At the core of Anuprerna lies long term, personal relationships with the artisans, some cultivated over nearly 40 years, for continuous & consistent innovations on East India's traditional crafts to create beautiful textiles. A conversation with Amit Singha.
The name, Anuprerna, comes from the Bengali word for inspiration. Amit Singha—who is heading the company in the second generation after it was founded by his father Anup Kumar Singha in the early 80ies—explains the mission: "Anuprerna wants to be the 'source of inspiration' to earn love and respect for East India's textile and craft, use of natural and sustainable fabrics and share the tradition with the world. We strive to create a recognition for East India's textiles to bestow value onto ordinary lives of the artisans with extraordinary skills. Once the value is recognised globally, it should translate into higher wages for weavers and inspire millions of rural-based livelihoods."
The Craft Culture of Bengal
The Bengal region, today consisting of the Indian state of West Bengal in the West, and Bangladesh in the East, has a rich and enduring tradition of folk art and craftsmanship. The finest cottons were traded already in the first and second centuries, and the muslin of Dhaka, today in Bangladesh, was legendary for the world's finest muslin, sought after already by the Roman Empire, and traded all over the world in the 17th and 18th centuries. Under British colonial rule, this craftsmanship was brutally suppressed to strengthen the British market and textiles. As a result, the knowledge and craftsmanship of artisanal textile was almost lost during two centuries. 
Mahatma Gandhi was a strong proponent of handicrafts, in particular the handloom Khadi, a fabric made entirely in hand crafted processes—from spinning the threads on a charkha to weaving on handloom. Bengal weavers have been practicing this craft of weaving very fine count Khadi yarn of handspun cotton and silk for centuries. The technique and associated ideology was promoted by Gandhi to inspire self-reliance of the people, and support ancient skills and traditional crafts.
Jamdani is considered to be one of finest varieties of handwoven muslin made in a supplementary weft technique of weaving. Anuprerna is working with around 100+ Jamdani weavers scattered across four villages. The name, Jamdani, is of Persian origin and comes from the word jam meaning flower and dani meaning vase, descriptive of the floral motifs. The weaving is time-consuming and labor-intensive because of the richness of its motifs, which are created directly on the hand loom using the discontinuous weft technique.
The region is a natural habitat to many varieties of wild silk such as Matka, Tussar and Ketya Silk. Those silks are harvested and produced in a way that lets the moths mature before boiling the cocoons to extract the fiber, a process also known as peace silk.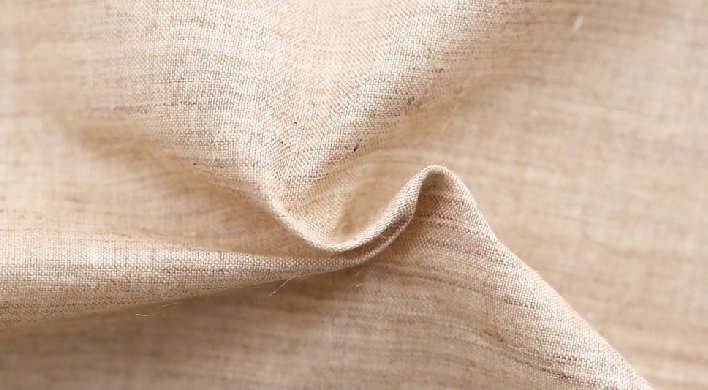 Since its inception in 1983, Anuprerna has traded indigenous weaves from rural artisans to a primarily domestic Indian market. The network of artisans consists of 28 small artisan clusters, each with their own specialization in a specific craft technique. Apart from the typical Bengal crafts, this includes clusters working with block printing and Shibori dyeing as well.
Future of Handloom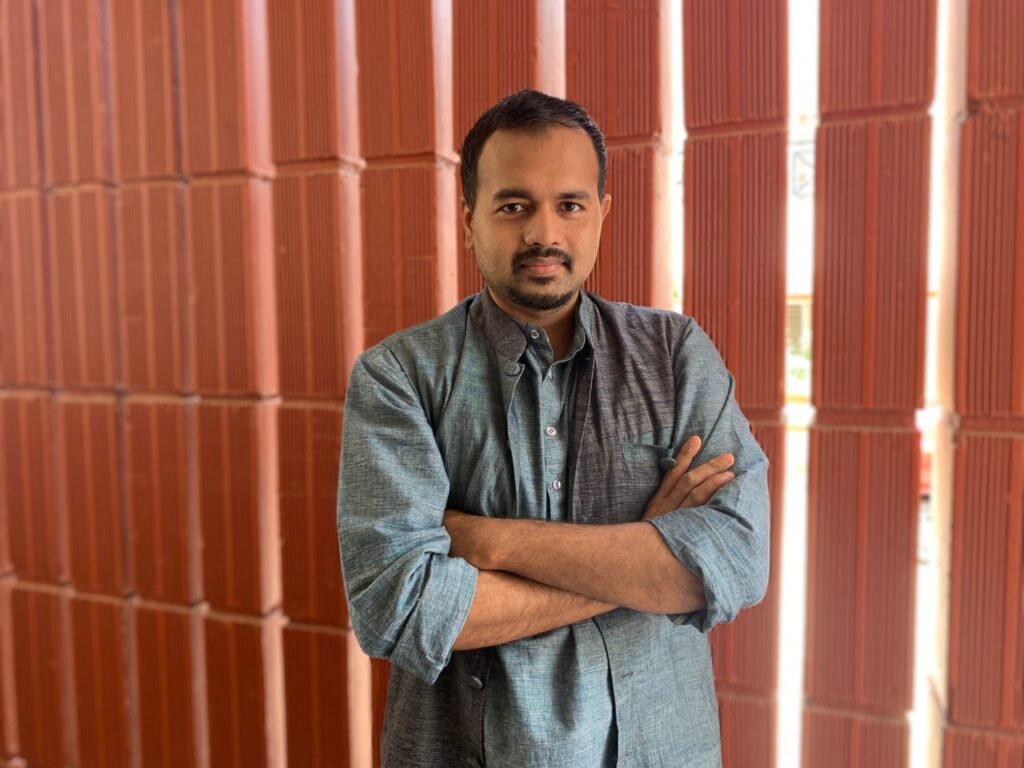 Amit Singha believes in a sustainable, fair future for handloom textiles. He splits his time between the dynamic city of Bangalore with his wife, adopted dog and a passion for music, and his native West Bengal, where Anuprernas operations take place and the artisans are based. Bangalore is well known for its tech industry and from here Amit is building the online platform of Anuprerna, to provide an innovative, transparent way of sharing the story of Anuprerna's artisans and crafts.
Two years ago, he stepped into the artisanal textile business founded by his father. "Post my education as an engineer & MBA graduate and with work experience of 3+ years in the field of finance & strategy, I dedicate myself to this venture with a purpose to preserve & revive those traditions & crafts." Amit's commitment to the craft heritage comes from growing up around weavers and fabrics. He says, "The business has been pioneered and driven by my father in 1983. Inspired by the artisan community around, it started out of a small village in the Burdwan district of West Bengal, India. I've grown up seeing and speaking to weavers who used to be regular visitors at our place. My father has been working closely with the weaver's community and connecting the crafts primarily to domestic consumers through small retail stores across India. Eventually with that generation of weavers, weaving as a profession ceased to exist in the surrounding village areas."
The demand for Khadi handloom fabric has crumpled in recent years, "This is due to different factors, but especially the increasing prices of handloom while challenged by more and more machine-made fabrics on the market, and many customers not realizing the value of handmade and thus not willing to pay the higher price" says Amit. He is now focusing on exploring different and new markets internationally, establishing a wider audience for their weaves beyond India's borders, supplying fashion and interior designers–especially small to medium-sized, ethically and sustainably minded labels. Anuprerna is now working on the first collaboration with the Finnish textile designer Maria Tolvanen, melting Bengal heritage and artisanal textile with Scandinavian craft and design. The collection is planned to launch in 2021 and is developed with natural dyes and hand painted techniques. "In the next few years, we want to create and innovate new textiles in line with contemporary fashion, leveraging Bengal's crafts and artisans' skill sets. In the future, we want to build and share a sustainable business model with other craftsmen across India and make it India a sourcing hub of natural, authentic and sustainable textiles for global fashion brands."
The artisan communities behind Anuprerna
At present, Anuprerna works with close to 300 artisans from multiple clusters across West Bengal. Different clusters are equipped with different weaving expertise. Most artisans are located in a remote village distant from city life. Road connectivity has been improved over the years but there is still a lack of rail connectivity. To pursue other opportunities, a person from the community needs to shift to an urban location. Amit explains the benefit of home-based workshops "These artisans live in the village community where they are born and brought up, enjoying an inclusive society in the time of festivals, functions and other ceremonies. That's why all of them have built home workshops on their own."
West Bengal has multiple festivals happening throughout the year, and the culture is described by locals with "Baro masher tero parban" (thirteen festivals in twelve months). The artisans are embedded in this cultural rhythm of festivities with their friends and family.
The weaving workshops are usually a family-oriented homeworker environment where the men are responsible for weaving and the women involved in pre-weaving activity. Amit adds, "There are few expert women weavers too, skilled in techniques like Jamdani. It wouldn't be difficult for women to do the weaving activity if men started taking responsibility for household chores."
Ethical standards in artisan business
When asked about how to ensure the ethical work conditions of the weavers, Amit says they are not able to carry the cost of conventional certification, which is common for small-scale and distributed artisan businesses. However, they are aligning themselves with the ethical compliance standards of Nest, and in the case a brand partner needs a certificate and is willing to carry the cost, they don't mind to go that path. The long term, direct relationships with their weavers enables a transparency that might be even more valuable than a certificate alone. Amit is working hard to uplift their artisan weavers and telling their story. "Weaving wages are fair and sufficient for them to live a healthy life but one thing they always look for is continuous yearlong work as most of them are paid on contract weaving basis."
The COVID-19 lockdown hit hard on India. The uncertainty brings a difficult situation also to the artisan sector. Amit says they try to support their artisans financially, raising finances and work for those in most hardship. While wholesale is standing still and in lack of new orders and cancelled orders, they focus on building up their own platform online and finding new customers.
Fostering craftsmanship
Amit wants to foster the artisan community for the generations to come: "These crafts are passed on from generations. The basics of the crafts is easy but mastering the craft for creating intricate designs and patterns needs experience, patience and skills." Skills and training that needs to be nourished and nurtured. "To keep the craft & tradition alive, we need to incorporate good practices, creating an inspiring & improved livelihood for the betterment of our artisan community. A challenging but important step is to come up with structured training & guidance, to improve the skill sets and empower the artisans to ensure the next generation passionately pursues the tradition as well. One of our near term goals is to educate our existing artisans to create designs more in line with the contemporary market."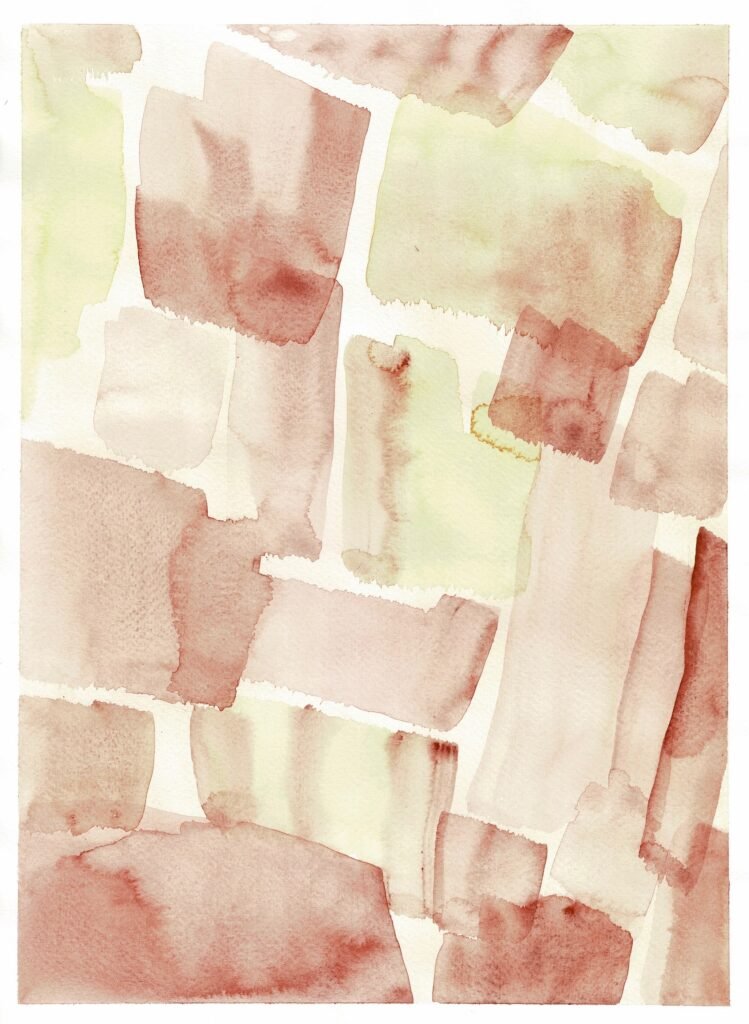 To explain the value of the longstanding partnerships with the weavers, Amit shares a story of one particular artisan, Basudev Singh, "He has been associated with us since the beginning. From the moment he started, he had been learning and growing; he started working with other artisans at his village, eventually trained a team of weavers and set up a small business himself in his village; creating and innovating new textiles on his own and connecting directly to buyers and brands. It brings me immense joy to see someone become self-sufficient and help grow the community around him. We still work together and have a lot of respect for each other."
Production by masses, not mass production
The Indian handloom industry is built upon Mahatma Gandhi's model of decentralization which proposes a "Production by masses" as opposed to "Mass production". Amit describes the benefit of handloom, artisanal textiles "Primary crafts that we work with are hand spun & hand woven Khadi & Jamdani. Both these crafts have positive impacts on the weaving community & weavers—for every 1 person that is needed to run a yarn spinning machine, 50 jobs are created by hand spinning, and for every 1 person needed to run an automated loom, 10 jobs are created hand weaving."
Handloom artisanal textiles are as such not only amazingly beautiful fabrics, but also an act of decolonization, reclaiming and honoring the craftsmanship of hundreds of years and generations of master weavers.
Anuprerna offers artisanal, handloom fabrics, sarees and scarves both wholesale and to direct-to-consumer in natural fibers such as cotton and indigenous silks. Special requests, designs and collaboration requests are welcome.
Find out more about the artisanal textiles of Bengal on the Anuprerna website:  https://anuprerna.com 
---