The Craft Atlas is an online platform presenting and mapping traditional and contemporary textile crafts worldwide. It is a growing, digital collection of craft techniques and the artisans that practice them, presented as a visual-first atlas, knowledge base and source of aesthetic inspiration.
The database documents the know-how and skills of artisans, researches this artistic-cultural treasure trove with all it's stories, and explores how to integrate it in contemporary design and production. With this project, we support cultural diversity, transparency and a renaissance of regional production. It criticises the global mass-production system of fashion through easy access to local production possibilities and attempts to redefine the connections between design, production and consumption to enable alternative revenue streams through local production. It poses the questions: How to develop a contemporary form for traditional crafts? How can crafts be reintegrated into present culture and production? What role plays the designer's sense of trends and zeitgeist in this shift of maker culture?
As a whole, this practical design-research-project serves to revive artistic textile crafts and create a network between engaged artists, artisans, designers and production facilities, that act locally and are connected globally.

Team
The idea for this project was created building on the joint experiences in the field of sustainable fashion of two designers and design researchers, Cecilia Palmer and Anja-Lisa Hirscher. Building on the experience of many years of individual and collaborative design activities and workshop facilitation, they felt the need to reimagining practices of design production and consumption to reach a broader audience and address scalability through reimagining and multiplying local, artisanal and skilful production methods. Dedicated to offer alternative solutions to the current fast fashion schema, the idea arose after some joint upcycling design workshop in Helsinki, to develop a platform enabling collaboration between traditional craftsmanship and contemporary design, allowing for locally embedded and skilful design and production of unique garments. An online platform which sheds light on the amazing variety of artisanal textile craft, to inspire fashion designers for local collaborations for high quality and unique design collections.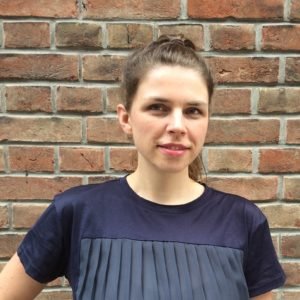 Cecilia Palmér
Fashion Designer & Technologist
Cecilia Palmér (Germany/Sweden) works with creative direction, design and development. With her Berlin-based studio Fashion & Code she connects interests and expertise in web and fashion, open source and sustainability, ethics and aesthetics.
Contact: cecilia @ craftatlas.co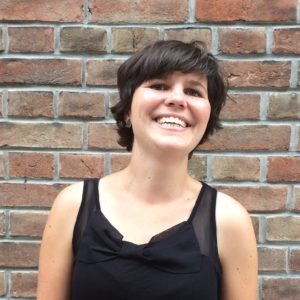 Anja-Lisa Hirscher
Doctoral Researcher, Graphic Designer & Workshop Facilitator
Anja-Lisa Hirscher (Germany/Finland), holds a BA in Graphic Design and a MA in Design/Creative Sustainability. She works as a doctoral researcher at University of Ulm and Aalto ARTS, Helsinki, investigating alternative forms of value creation and organisation by research-through-design experiments such as establishing and facilitating a sewing café.
Contact: anja @ craftatlas.co