Knitting from the Alps reconstructed
We are happy to introduce our project die Vorstricker* a cooperation between The Craft Atlas and fashion designer Teresa Mair. Die Vorstricker* examines traditional knitting techniques and patterns from the Alps. We research and document traditional knitting techniques and patterns from the regions of Tyrol, Vorarlberg, South Tyrol and Bavaria. The findings are reinterpreted through fashion- and graphic design into a contemporary, locally manufactured collection.
Product-Service Innovation through regional craftmanship
The project is based on an innovative product-service concept that creates regional connections while offering interested audiences input and insight into the process through co-creation workshops and open studio hours. In this way, we can simultaneously support an appreciation of regional craftsmanship and explore new creative paths. The resulting fashion collection will be based on a local value chain and the creative input, ideas and skills of participating craft-experts.
The title die Vorstricker* derives from the German words Vor (forward, ago, ahead) and Stricker (knitter), connecting traditional and historical values with future-forward thinking.
From architecture to conscious knitwear design
Austrian-born designer and architect Teresa Mair lives and works in Tyrol, Vienna and Helsinki. In 2017 she founded her eponymous label and studio in Innsbruck. Her Coat Couture line strives to create the unique identity and personality which increases the consciousness of value and quality in a garment.
"The costume as well as architecture illustrate ideas of space and movement — both draw from materials in 2D and together create complex three-dimensional worlds."

— Teresa Mair
Focus on textile archives
The collection and research has focused on historical textiles and textile archives. We have visited different craft museums – Tiroler Volkskunstmuseum in Innsbruck, Vorarlbergmuseum in Bregenz, Textilmuseum in St. Gallen – and consulted individuals, books and online platforms.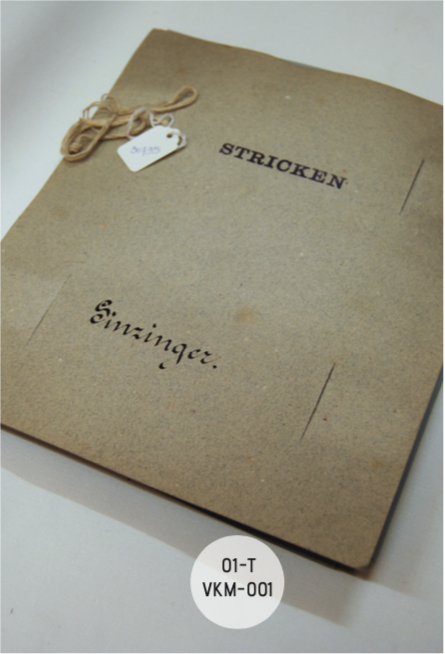 The first in a series of co-creation workshops just took place in Dietenheim, Germany. The next workshop will happen in Innsbruck on July 13, 2018. Two more will follow in the coming months. We will shortly announce open studio times at the Teresa Mair studio in Innsbruck, to give an insight to the process.
More info and workshop registration by email, check out the project page for more info, studio and workshop dates.
The project will go on until the end of the year. The presentation of the final collection and exhibition will take place in Innsbruck and online.
Die Vorstricker* is realised with the kind support of aws – Austria Wirtschaftsservice.
Sign up to our newsletter to receive latest updates on our projects